A smart investment into your team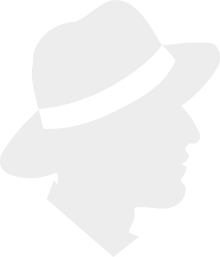 The Web is an ever changing medium and so are development techniques and technologies. Though it might be difficult to stay up to date, Solutions Majisti's Hitmen Mentors are there to assist your team in perfecting themselves and learning new skill sets.
A better workflow, better tools, better techniques; investing in your team's long term growth is a smart investment that will return to you!
A positive leader for your business and your team
The Mentor's job is ensure your team learns the skills and concepts he is there to teach. Group lessons, one on one sessions and actively participating in the integration of the solutions; once the Mentor leaves, your team will be supercharged.
Detailed documentation. A reference for the future
Bringing a Mentor on board is an investment and no one wants to lose on an investment. That is why we provide detailed documentation of the solutions that was applied to your business' workflow and the concepts behind them. Your team will be able to refer to all the knowledge the Mentor has passed on to them anytime they may need to!
Customized lessons and solutions for your business and its real needs
The Mentor is not a general coach, he does not have a prepared curriculum that he then goes through with your team. His solutions are customized to your needs and your reality.
The mentor does not teach solutions. He teaches methods, concepts and techniques
Just like it's useless in math to know 2+2 make 4, we believe the same truth applies to IT solutions. A mentor will not setup a CI/CD solution for your team, he will do so with your team.
Integrate a skill worth tens of thousands of dollars of investment in a matter of weeks
The Web is a complex domain, integrating automated QA or a complete CI/CD solution could take hundreds of hours to setup and years to master. The Mentor allows you to skip a lot of that cost by giving your team an excellent starting point and a vision for the future.
Pricing
The Hitmen Mentors service is an all inclusive service. We want you to have the best value for your investment and to that end, we provide you with documentation, support and a close follow-up with our Mentor to ensure your team has acquired the skills you want them to!
The number of weeks required will depend heavily on the skill and process you would like your team to learn. Contact us to discuss your specific needs!
1 mentor
3 days on premise, 2 days remote
Includes 4h of on premise evaluation of your needs
Full documentation of the process delivered at the end of the mentoring
Our mentor will assist your team into integrating the skill into their workflow both in group sessions and individual sessions
Even while at our office, the Mentor will be available on Skype, Slack, by email or by phone
Free follow-up after 3 months
Contact Us
If you need an efficient and professional Web development team that produces quality software that reflect your business, look no further. Out Hitmen Developers are there for you.
We want to talk with you
Find us here
Work Hours
| | |
| --- | --- |
| Monday: | 9:00 a.m. to 5:00 p.m. |
| Tuesday: | 9:00 a.m. to 5:00 p.m. |
| Wednesday: | 9:00 a.m. to 5:00 p.m. |
| Thursday: | 9:00 a.m. to 5:00 p.m. |
| Friday: | 9:00 a.m. to 5:00 p.m. |
| Saturday: | Closed |
| Sunday: | Closed |