Web application development you control, without the costs and management of an in-house team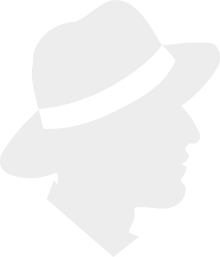 We realize reliable, evolving and performing PHP and React Web applications that are built to grow with your enterprise and focuses on your return on investment
Being full stack Web developers, we have to stand on shoulders of giants. We work using PHP for the Backend and React or AngularJS for frontend development. We use a multitude of open source libraries in order to automate and solve your problems.
This quality does not come at the cost of support. We like to communicate with you. We know you play a major role in your Web project and we make sure to provide human and flexible methods of communication.
We are also able to take charge of your existing and legacy PHP applications.
Skip the costs and management times of internal hires or consultants
When you add management times, government taxes, training costs, office supplies, etc. it quickly adds up. The Hitmen Developer service saves you all this so you can better invest your time and money. Not only that, but development starts right from the start, no time is lost getting the team acclimated to each other and the tools used.
Automated QA, backups and continuous integration and delivery, right from the start
Any application we develop has automated QA, backups and CI/CD. At no added cost. You don't need to bother with a CI/CD server or formations on automated QA, you already have all this with Majisti's Hitmen Developers.
Open, quick and efficient communication
You are the owner of your product and communication is essential to ensure its well-being. That is why we make sure communication is easy and quick with tools like JIRA, Confluence, Slack, Skype, email even our bills go into the very details of everything that was done! You will always know what we are working on and easily change the direction of the project if you need us to. You can even add a facilitator to supercharge communications!
Committed to delivery
When we commit to a delivery date for a feature, rest assured it will be delivered.
We care about your product and empowering you
Contrary to a team of consultants, this is our company's service, our pride; we care about the work that is done. We are committed to ensuring you get the most value out of it and quality will almost be at the forefront of our decisions. Your product will be created with the utmost care and documentation will be clear and readily available. Our goal is your satisfaction.
Pricing
Our base package includes one senior developer to lead the team and ensure only the best technologies for your project are used. Two intermediate developers finish the three-man team, insuring only qualified resources contribute to your project, reaching a quality of software few providers can provide, especially at that price.
1 senior developer
2 intermediate developers
---
9 500$/week
Contact Us
Extras
Our base package is more than good enough for most projects, but larger projects might require more resources or a facilitator to make communication between our team and your business even clearer. Each extra adds to the base package's price, but rest assured, they all bring much more value for that price!
1 additional senior developer
---
3 500$/week
1 additional intermediate developer
---
2 400$/week
The Hitmen Developers Service VS Conventional Hiring
Costs
There's a lot more to the cost of an employee that just his salary. When you add the time to find the candidate and do the hire, the cost of office supplies (and replacements when they inevitably break), the period of training once he joins your team, government fees, insurances, vacations and benefits, the costs quickly add up. Then there are moments where the employee is not actively working, but still getting paid. With Majisti's Hitmen Developers, you skip all those costs. Training, office space, office supplies, servers, all the tools required for development, sick days, vacations, employee benefits, etc., all these costs are on us.
Time and Management
Employees or consultants not only have added costs, but they also require more management time out of your business; our Hitmen developers are an independent team and can manage themselves. If there's anything that they can't, we take care of it. This allows you to only manage what is of interest to you and delegate the rest, giving you more time for your business' management while we focus on making your application the best it can be!
Resource Availability
When you decide to work with our Hitmen Developers, you decide to work with a team of experts and not specific individuals. Your team has access to all of Majisti's knowledge and will never lose any efficiency due to people going on vacation or sick days; whenever one of our resource is not available, an other one will be there to take its place be it temporarily or permanently. No time lost and no more "Oh, Keven is on vacation so we can't work on that until next week".
Sporadic Work
Your business might not need or be able to afford constant development work, in these cases hiring a team of developers is not the solution and consultants will cost a lot in the long run. Our Hitmen Developers are available for as long as you need them or as little as you need them. Only require a month of development per year? Sure, we will be glad to be there for your business!
Training and Formations
The Web changes a lot and quickly. Keeping a team up to date on the latest technologies and practices is a costly enterprise, but required to ensure your business is not left behind when a big technology shift happens. When you work with Majisti's Hitmen Developers, you pay for development only, but we still ensure our teams are on the very edge of anything Web. Without even having to concern yourself with keeping up to date, you will always have a team of experts in the very bleeding edge Web practices!
Frequently Asked Questions
If the application is done by an outside company, is the product really mine? What happens if I want to stop working with Majisti's Hitmen Developers?
The product is still yours if we ever stop working together. We ensure everyone of our clients that if our business relationship ever comes to a stop, that every line of code we added and complete documentation will be delivered in full. Our goal is to allow you to have a worry free development of your application and, to us, this also means preparing a full recuperation plan in the eventuality that we stop working together (we're not sure why'd you want to leave though).
How can I properly supervise the project like I would with an internal team?
We realize this is a very serious and valid concern, which is why we worked really hard to have the right tools to communicate together as well, if not better, than if development was done by a in-house team. JIRA allows you to constantly see what's planned, being worked on and what's complete and Confluence ensures any knowledge of the project we have, you will also have. Added to those two, our time logs and bills are so detailed, you will know exactly what was done every minute of the day! Few businesses can really claim to have this much oversight on what their employees are doing.
Will there be a delay in communications due to work being remote?
None whatsoever! Just like project supervision is important to us, so is communication. There are so many channels to join us (Skype, Slack, Discord, JIRA, email and phone), there's no way we will not be able to communicate promptly and efficiently. Communication has always been a focus of Majisti's offerings and this is just as true with the Hitmen Developers service!

Looking for a coach and mentor for your development team? Our Hitmen Mentors will be glad to share their knowledge with your team.
We want to talk with you
Find us here
Work Hours
| | |
| --- | --- |
| Monday: | 9:00 a.m. to 5:00 p.m. |
| Tuesday: | 9:00 a.m. to 5:00 p.m. |
| Wednesday: | 9:00 a.m. to 5:00 p.m. |
| Thursday: | 9:00 a.m. to 5:00 p.m. |
| Friday: | 9:00 a.m. to 5:00 p.m. |
| Saturday: | Closed |
| Sunday: | Closed |